The National Salute 2021
November 11
@
11:00 am
–
11:30 am
The National Salute, re-instituted in 2015, is a means to show our deep respect for our Unknown Soldiers buried in the plaza of the Memorial Amphitheater in Arlington National Cemetery and all veterans. Taps For Veterans asking you to participate in the National Salute ceremony on the 11th Hour, of the 11th Day, of the 11th Month.
At 11:00 am your local time, we ask that you sound Taps as a remembrance of our honored Veterans.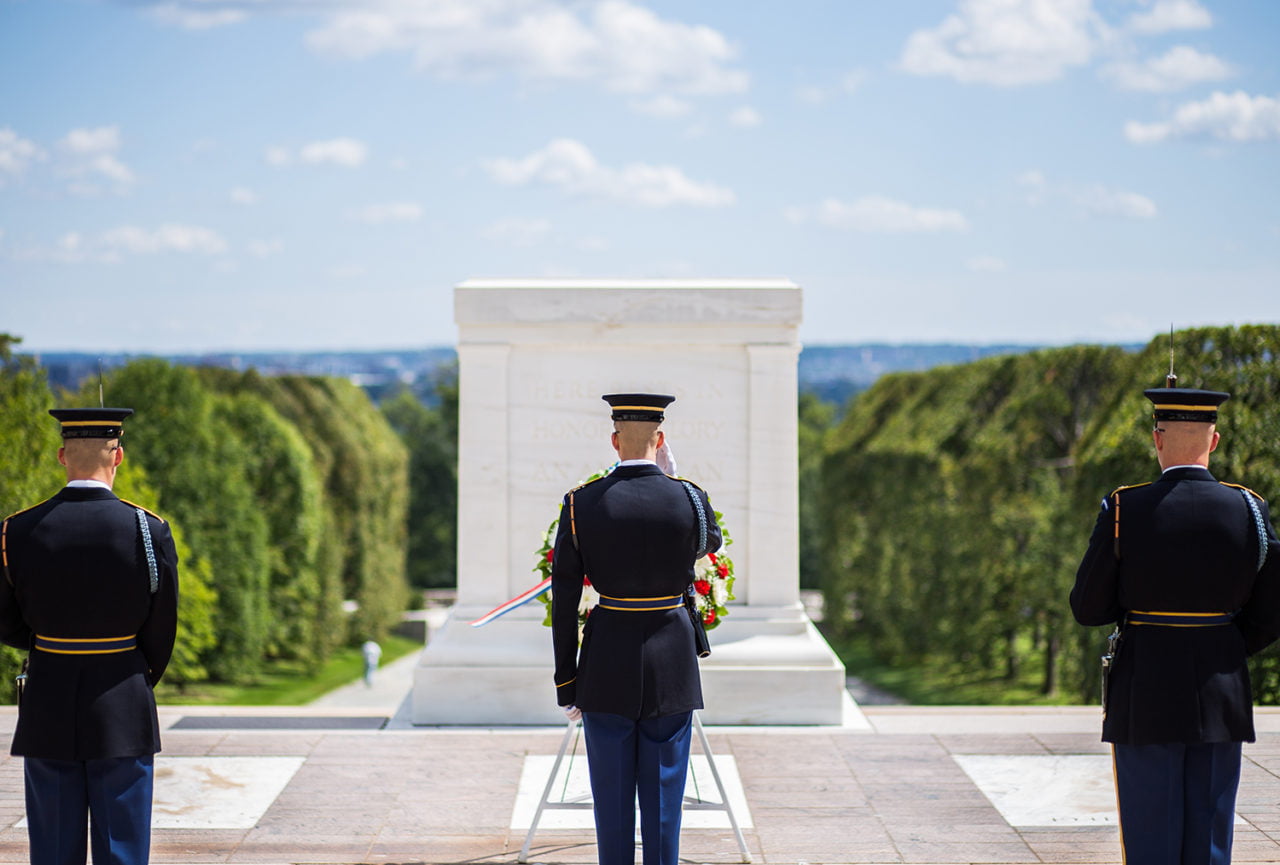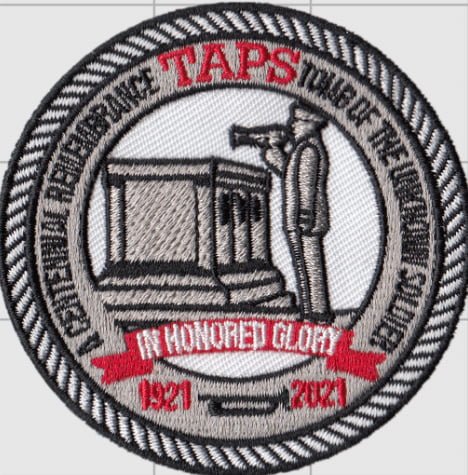 Please let us know where you are sounding Taps on November 11, 2021 for The National Salute. By registering you may select to be mailed a patch commemorating the Centennial of the Tomb of the Unknown Soldier.
We encourage you to make a video of your performance and upload it to our YouTube channel TapsForVeteransEvents. Instructions and the upload link will be provided on November 11.
Registered Bugler(s)
Rick Roberts
Maryellen Dodd
Jari Villanueva
Robert Balmer
Shirley Ann Walker
Thomas Herman
David Bechtel
John Vassar
GLENN LAWSON
Paul Sawyer
LYNN SANTOSUOSSO
Richard Niven
Jay Callaham
Frank Hughes
Michael O\`Brien
Steven Ferrari
Ted Lang
edward ellingson II
Cheryl Jackson
Patrick Gallagher
Robert M Goodman
Thomas Sullivan
Mark Holton
Tim Staton
Brian Hartman
Ed Coyle
Dan Westrum
Rob Hawke
Rick Pasciuto
Fred Soward
jesse mixson
Angela Hawks-Johnson
Jerry Cosby
Dave Amberik
Keith Mayo
Richard Bowles
Franklin S Werren
Janet Clark
Allison Cummings
Andy Stobie
William Hominick
John Poe
Brian Jones
David Golden
Mark Wolf
Dennis Farley
Jim OMalley
William Beaman
George F. Kern 111
Lisa Yarmis
Clyde Miller
Timothy OConnor
Patrick Hentschell
Doon Wintz
Laura Hanlon
Michelle Darcy
Stephen Trenton
Donna Dudley
Sparky Koerner
Lisa Zemlock
Mary E Brothers Johnson
Nancy Landreville
David Rich
Rob Severson
Joan Hendel
Brett Day
Arthur Metzger
Eric Sacher
Herschel Stroud
BILL MARTINEZ
Gene Horner
Dale Rusch
Nancy Hale
Joseph Dupesko
Jamie Cope
John Herdan
Bob Stewart
Adelaide Greenwald
Harold Collins
Adele Armann
Valentine Bialecki
Margaret Mills
David Skelton
Brad Rimmer
Eric Pretz
Bill Coburn
Kevin Mlay
Gary Williams
Linda Stevens
Todd Phillips
Harry Taylor
STEVE RUNNELS
David Graves
Winford Franklin
David Guedry
Eldon Gray
Anne Erickson
Thomas Hutchinson
Sarah Maggipinto
Clifford Hatfield
Mike Coelho
Bert Green
Ken Young
Kent Eversmeyer
Laura Schreckengast
Jim Kvitrud
Makenna Reyna
Val Nastold
P.K. Compton
Timothy Cogley
Candace Cain
Michelle Bingheim
Deborah Robinson
Robert Valerio
Michael Cox
Eleanor Molloy
Andrew Wells
Fanchea Hayman
dodd dodd
Register
There were errors with your submission. Please try again.
Join 119 others!
Already registered? Manage your registration-
Already registered? Manage your registration-
If you must cancel for this date, let us know by un-registering.
Taps is to be sounded at 11:00 am ( Local) on Thursday November 11, 2021. It can be performed as part of a ceremony (outlined below), or in case of COVID-19 restrictions it can be performed on your front lawn or at a site of your choosing – preferably a WWI monument.
---
Taps can also be part of The American People's National Salute which consists of three parts:

OPENING: 21 Count Honors (five second interval between counts) — by all available means — gun salute (land and sea), church bells, rifle salute, police and fire dept. sirens, etc. This calling to "Attention" of the freedom loving people of the World for purposes of rendering the highest honors to those American's who have paid the ultimate price for freedom.
RECOGNITION: Great Silence – for two minutes, the first minute for those who have already sacrificed and the second minute for those who will sacrifice in the future with their lives for the American way of life.
ENDING: Taps – The sounding of Taps Across America.
Location information: Where ever you would like to sound Taps.
Google Calendar
Related Events
November 7 @ 10:00 am

–

2:00 pm

EST
Event Navigation
© 2020-2021 TapsForVeterans.org