The National Salute 2021
November 11, 2021
@
11:00 am
–
11:30 am
The National Salute, re-instituted in 2015, is a means to show our deep respect for our Unknown Soldiers buried in the plaza of the Memorial Amphitheater in Arlington National Cemetery and all veterans. Taps For Veterans asking you to participate in the National Salute ceremony on the 11th Hour, of the 11th Day, of the 11th Month.
At 11:00 am your local time, we ask that you sound Taps as a remembrance of our honored Veterans.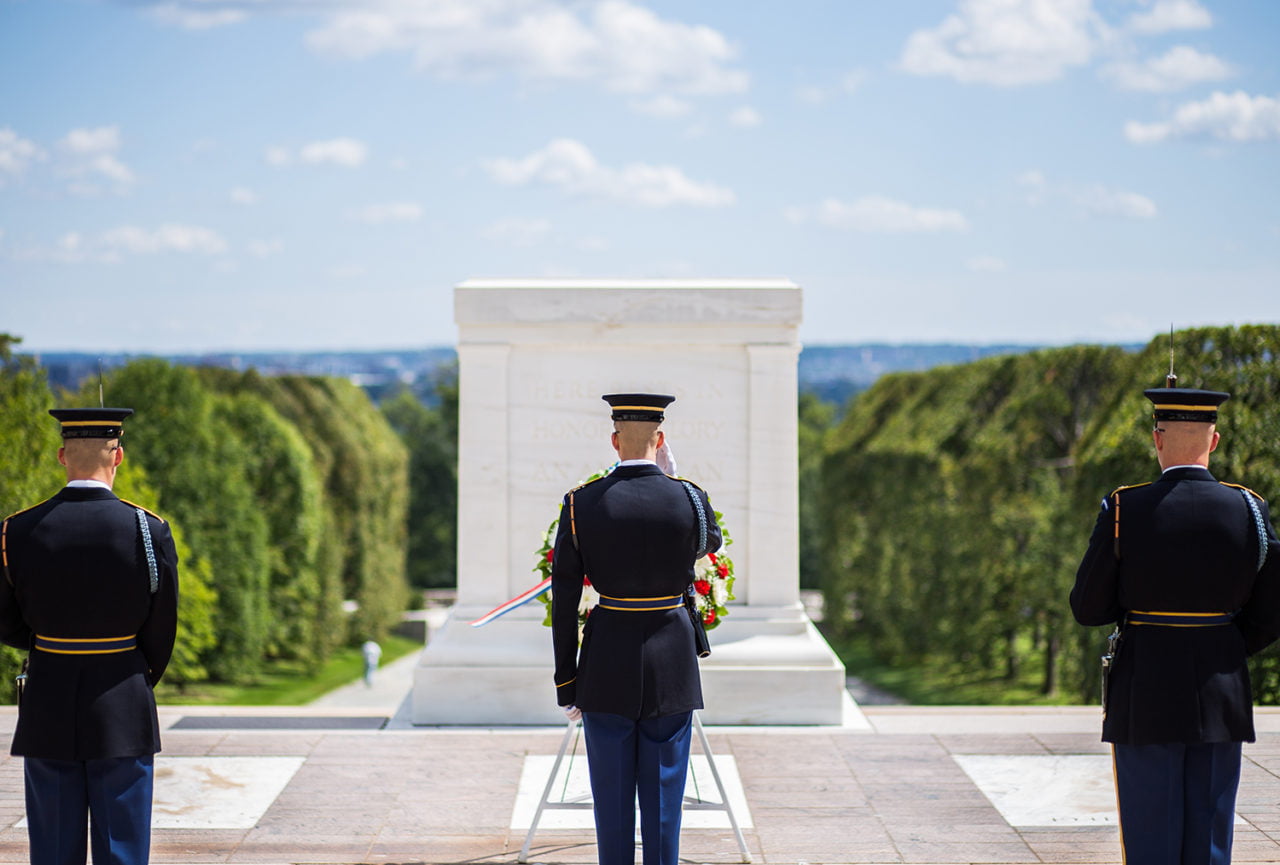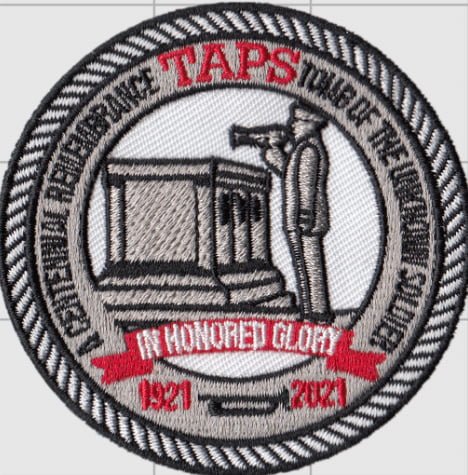 Please let us know where you are sounding Taps on November 11, 2021 for The National Salute. By registering you may select to be mailed a patch commemorating the Centennial of the Tomb of the Unknown Soldier.
We encourage you to make a video of your performance and upload it to our YouTube channel TapsForVeteransEvents. Instructions and the upload link will be provided on November 11.
Taps is to be sounded at 11:00 am ( Local) on Thursday November 11, 2021. It can be performed as part of a ceremony (outlined below), or in case of COVID-19 restrictions it can be performed on your front lawn or at a site of your choosing – preferably a WWI monument.
---
Taps can also be part of The American People's National Salute which consists of three parts:

OPENING: 21 Count Honors (five second interval between counts) — by all available means — gun salute (land and sea), church bells, rifle salute, police and fire dept. sirens, etc. This calling to "Attention" of the freedom loving people of the World for purposes of rendering the highest honors to those American's who have paid the ultimate price for freedom.
RECOGNITION: Great Silence – for two minutes, the first minute for those who have already sacrificed and the second minute for those who will sacrifice in the future with their lives for the American way of life.
ENDING: Taps – The sounding of Taps Across America.
Location information: Where ever you would like to sound Taps.