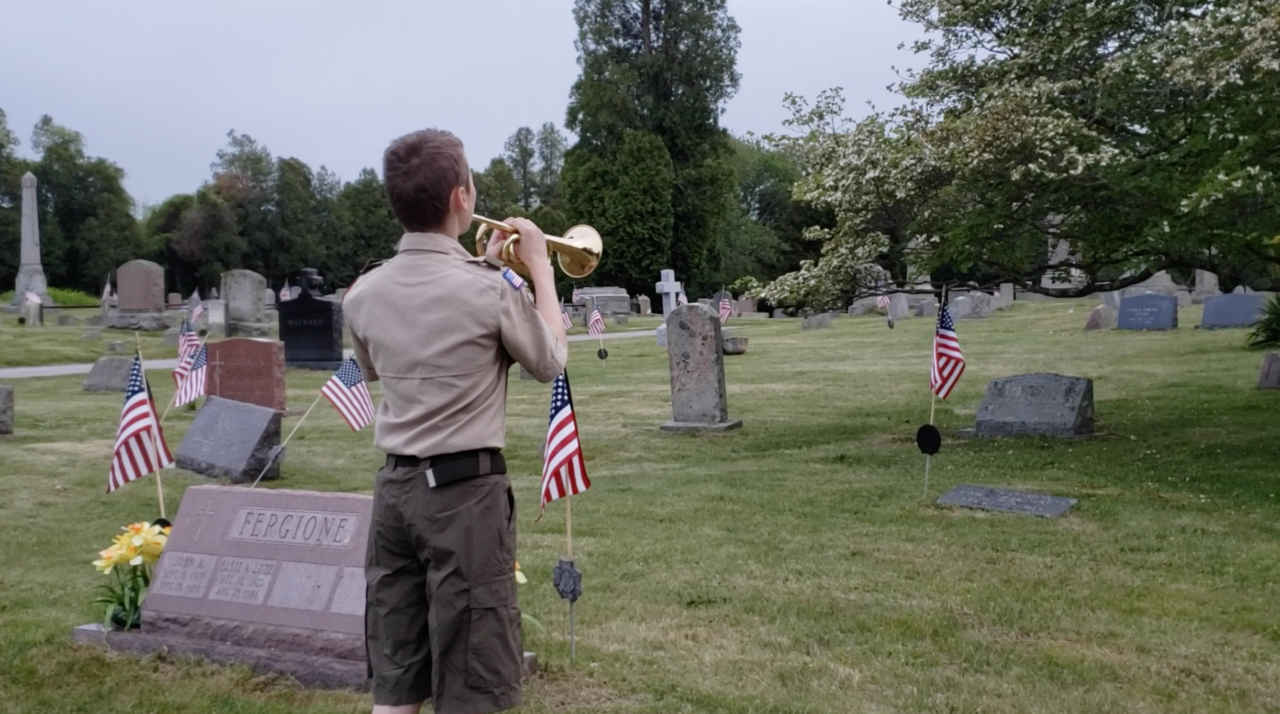 With over 1,000 veterans passing away each day and not enough military buglers to attend every funeral, most veterans receive an audio recording of Taps. Taps for Veterans believes that a veterans' final honors are worthy of a live rendition of our National Song of Remembrance.
Taps For Veterans Mission
Our mission at TAPS FOR VETERANS is to provide an opportunity for buglers or trumpet players to sound Taps for military veteran's funerals and ceremonies. With the military unable to provide live buglers for every military funeral and ceremony, TAPS FOR VETERANS is assisting to help provide that much needed service.
We match buglers with families of veterans who wish to honor them with the sounding of Taps. We are standing ready to serve once again, just make your request and we will do our best to fulfill it.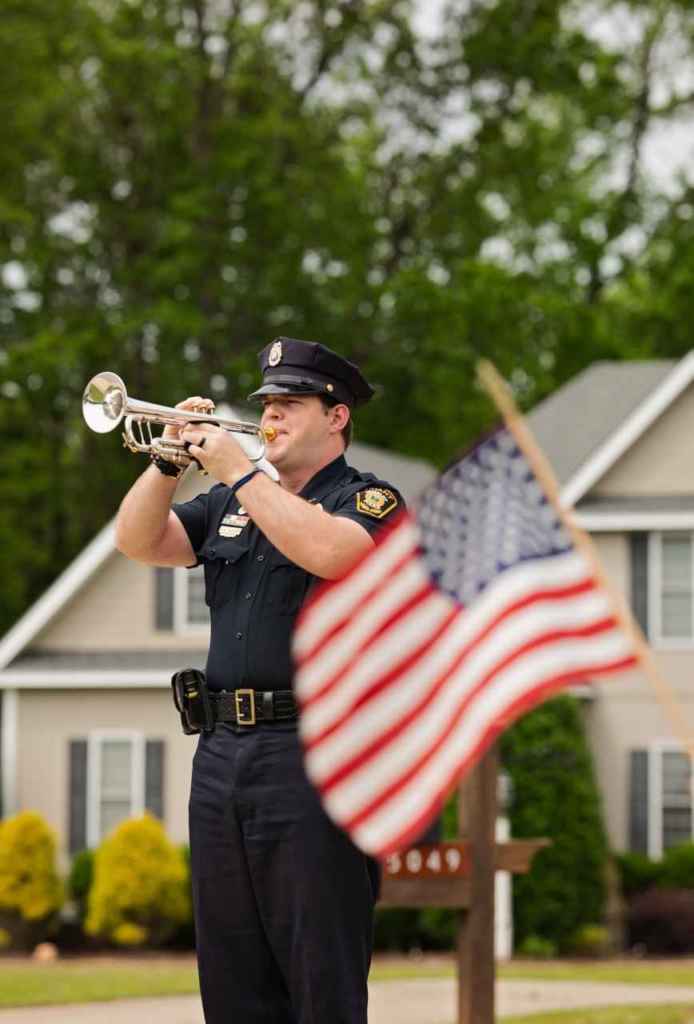 "Absolutely made the event. Your bugler responded within minutes of my request. He arrived on time and prepared. Special thanks as he performed in the rain. As a former Commanding Officer of the Navy's Ceremonial Guard in Washington DC, I can tell you that my bugler was spot on with his performance and appearance. We had over 100 attendees for this special sunset event and our bugler added that special touch!"

M. Martin, Pensacola, Florida
Taps is sounded every day in Veterans cemeteries around the world — a haunting but distinctive American melody. Only 24 notes — but those clear, sad tones conjure up memories of loved ones lost, instill hope, and bring comfort and peace to the families and communities of those whom have served with honor.

It's the song that gives us a lump in our throats, and brings tears to our eyes.

TAPS FOR VETERANS is led by former military musicians who acutely understand the importance of properly sounding Taps, our "National Song of Remembrance" as a way of expressing the nation's gratitude for a veteran's service.

"As a plane flew over my husband's farm, and scattered his ashes over his meadow, your bugler played taps. It was perfect, and we thank the gentleman immensely for being at the right place at the right time. It was perfect."

P. Mayo, Macungie, PA
TAPS FOR VETERANS is looking for buglers and trumpet players from across the country. Volunteers may be former or active military, civilian, student or professional. Ultimately, buglers with a strong desire to serve our nation. Find out if you qualify by registering to sound Taps here.