The Gettysburg Brass Band Festival, 2021
June 12
@
7:00 pm
–
9:30 pm
100 Nights of Taps joins with the Gettysburg Brass Band Festival for 2021! We will be sounding Taps at 7 pm, and then at 8:30 pm buglers will fan out across the grounds and again play Taps.
We welcome all buglers and trumpters to attend and play with us. We do ask that you register!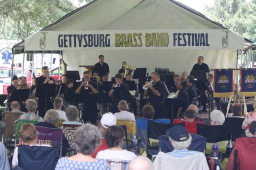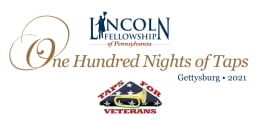 Registered Bugler(s)
Tom Sneeringer
Erin Bannon
james Rodgers
Richard Niven
Gabriel Avila
Doug Rudisill
Joshua Cooper
Rick Roberts
Jamie Cope
Richard Lundquist
Craig Perosi
Registration is closed for this date.
For additional information about the evening:
(443) 801-5274
GettysburgTaps@gmail.com
Location information:
Additional information about the Gettysburg Brass Band Festival:
Google Calendar
© 2020-2021 TapsForVeterans.org