A bugling summit, sponsored by Taps For Veterans, will be held Saturday and Sunday September 16-18, 2022 at the Historic Berkeley Plantation, near Charles City, VA. Berkeley is located on the James River between Richmond and Williamsburg, Virginia. It is the birthplace of the bugle call Taps. It is also the site of the first Thanksgiving in America and the ancestral home of a signer of the Declaration of Independence and a president of the United States.
Seminars will feature interesting programs on bugle and Taps history, playing techniques, and funeral protocols (see below). We will have military buglers from Washington DC to talk about sounding Taps at ceremonies as well as professional trumpeters to offer tips on improving your performance. There will an opportunity to play bugle marches and music for trumpet ensemble. There will be an optional meet and greet (with wine and cheese) on Friday afternoon. Participants will be welcome to explore the grounds of Historic Berkeley.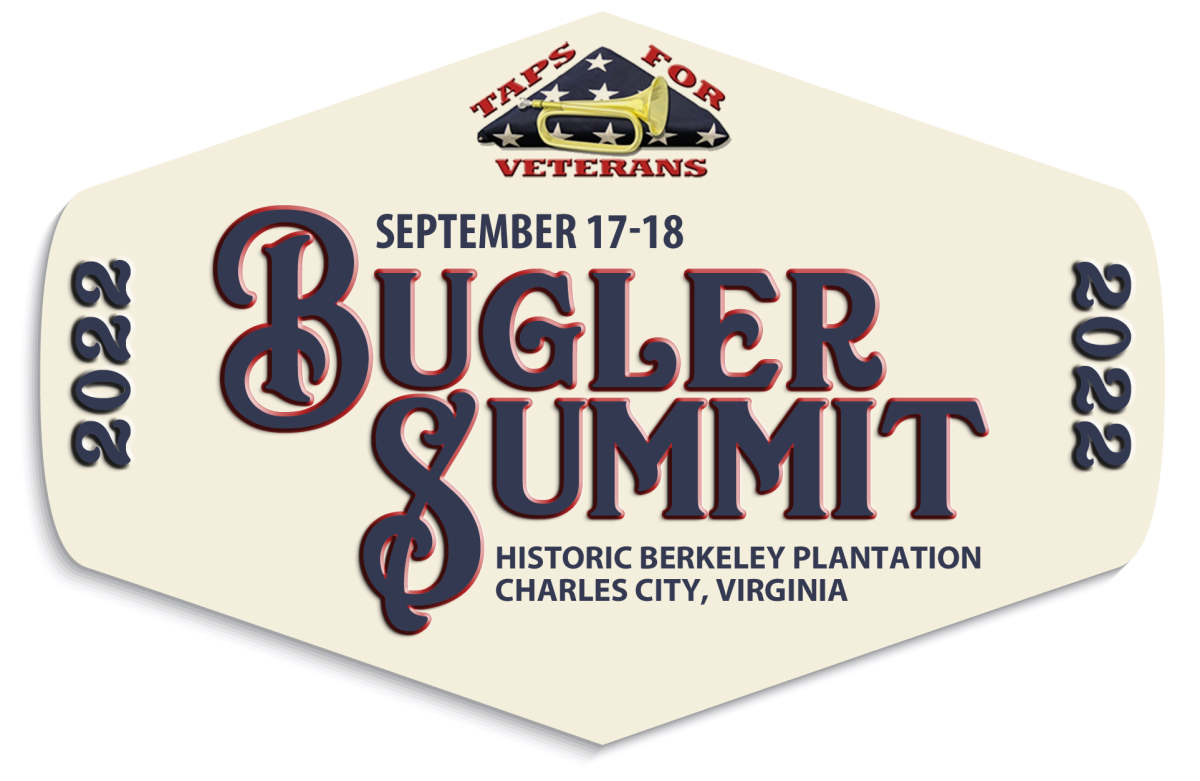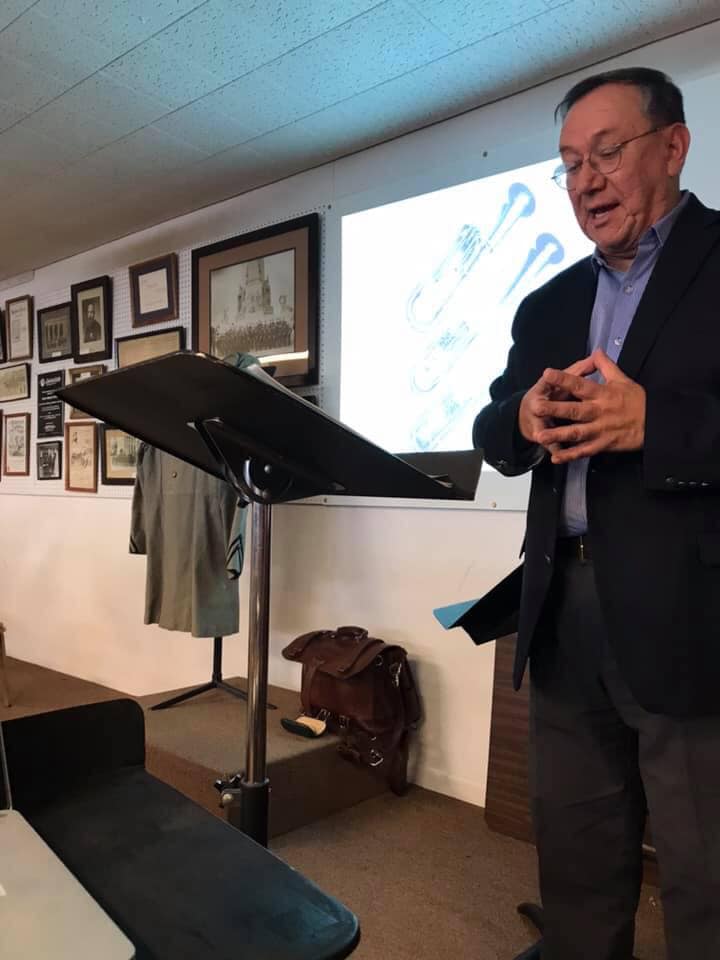 On Saturday we will have five 45-minute presentations during the day plus time for playing ensembles of bugle and trumpet music.
Lunch will be catered on site by Mission BBQ. You will be on your own for dinner.
The summit will conclude on Sunday with a program in the morning, a rehearsal and a concert at 1:00 playing trumpet ensemble music and bugle marches.
Cost is $150, paid at time of registration
Note that participants must make their own travel and lodging arrangements. We have listed some options below.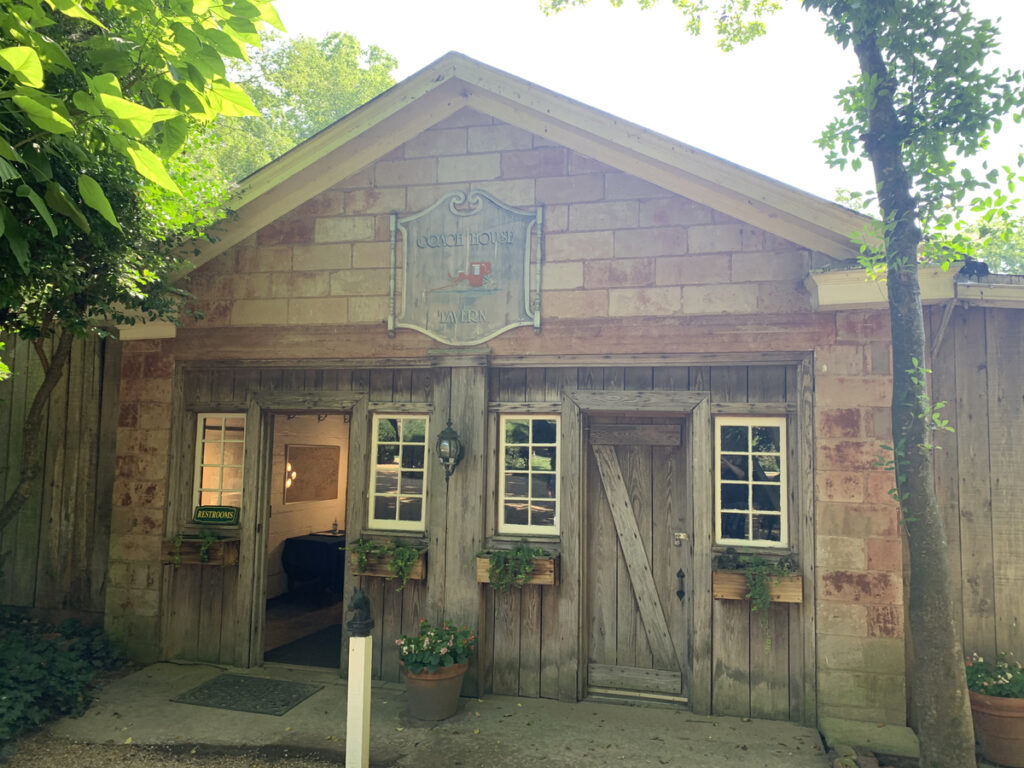 Instructors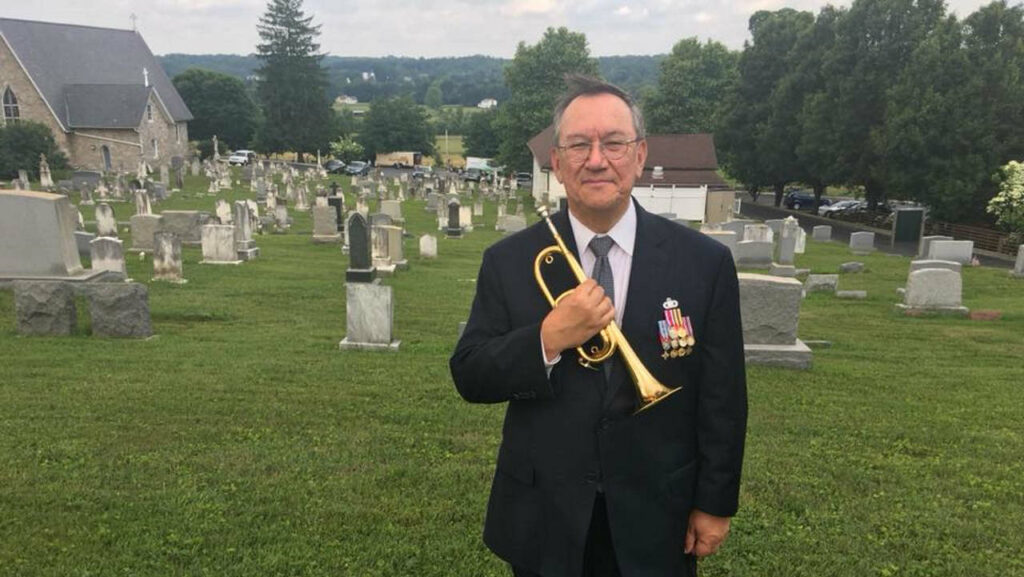 Daily Schedule
Friday September 16
4:00-6:00 Meet and greet. Enjoy complementary wine and cheese while you make new friends and meet up with old acquaintances.
Saturday September 17
8:00-9:00 Coffee/OJ/Doughnuts
9:00-9:45 History of the Bugle – Buddy Cooke, author of Anthology of Bugle Music
10:00-10:45 Bugling at funerals – Practices and Protocols – Jari Villanueva
11:00-11:45 Taps at the Tomb of the Unknown Soldier
12:00-1:00 Lunch. Catered on site by Mission BBQ
1:00-1:45 Playing ensembles. Bugle marches and trumpet ensemble music.
2:00-2:45 Master Class conducted by Kevin Paul, Military Trumpet Jobs
3:00-3:45 The Real History of Taps and a look at bugles through-out our history. Bugles from the collection of Jari Villanueva will be on display.
4:00-5:00 tours of Historic Berkeley Plantation
5pm Dinner (on your own)
Sunday September 18
8:00-9:00 Coffee/OJ/Doughnuts
9:00-9:45 History of Military Funeral Honors/Taps Calls in other Countries – Jari Villanueva
10:00-10:45 TBA
11:00-11:30 Rehearsal
1:00 Concert of Bugle Music
Restaurants near Berkeley Plantation that are open for Dinner
Indian Fields Tavern – 4 miles east on Route 5
Cul's Courthouse Grille – 8 miles east just off Route 5 near Charles City Courthouse
Holy Mackerel – 3 miles west on Route 5 to 106 South 3 miles
The Taphouse at Rivers Bend – Craft Beer Bar Chester VA-16 miles from Berkeley
Cracker Barrel, Applebee's, Hooters and Chili's-20 miles from Berkeley on Route 10 just off I-95 in Chester
Travel and Lodging
Closest Airport
Richmond International (20 miles)
Closest Hotels
Hyatt Place Richmond Chester (3 Star)
13148 Kingston Ave, Chester, VA 23836, VA 15 Miles
Residence Inn by Marriott Richmond Chester (3 Star)
800 Bermuda Hundred Rd, Chester, VA 23836 16 Miles
Fairfield Inn by Marriott Richmond Chester (2.5 Star)
12400 Redwater Creek Rd, Chester, VA 23831 20 Miles
La Quinta Inn & Suites by Wyndham Richmond South (2.5 Star)
9040 Pams Ave, Richmond, VA 23237 – Richmond South 23 Miles
Red Roof Inn Richmond South (2 Star)
4350 Commerce Rd, Richmond, VA 23234 24 Miles