A memorial service for Colin L. Powell, the retired Army general and former secretary of state who died on October 18, will be held Nov. 5 at Washington National Cathedral.
TapsForVeterans.org is organizing a nationwide sounding of Taps to honor General Powell.
We suggest that you sound Taps at sunset*, at a location of your own choosing.
We will accept videos of your performance of Taps for General Colin Powell, beginning the day after the funeral. Videos will be publicly available on our YouTube channel.
You may request a patch commemorating Taps in Honored Glory from TapsForVeterans when you register to sound Taps.
Obituary
Colin Luther Powell was an American politician, diplomat, statesman, and four-star general who served as the 65th United States secretary of state from 2001 to 2005. He was the first African-American secretary of state. He served as the 16th United States national security advisor from 1987 to 1989 and as the 12th chairman of the Joint Chiefs of Staff from 1989 to 1993.
Powell was born in New York City in 1937 and was raised in the South Bronx. His parents, Luther and Maud Powell, immigrated to the United States from Jamaica. He was educated in the New York City public schools, graduating from the City College of New York (CCNY), where he earned a bachelor's degree in geology. He also participated in ROTC at CCNY and received a commission as an Army second lieutenant upon graduation in June 1958. He was a professional soldier for 35 years, during which time he held many command and staff positions and rose to the rank of four-star general. He was Commander of the U.S. Army Forces Command in 1989 and was the 12th chairman of the Joint Chiefs of Staff, the highest military position in the
Department of Defense.
He was the 65th United States secretary of state, serving under Republican President George W. Bush.
In 1995, Powell wrote his autobiography, My American Journey, and then in retirement another book, It Worked for Me, Lessons in Life and Leadership. He pursued a career as a public speaker, addressing audiences across the country and abroad. His civilian awards included the Presidential Medal of Freedom (twice), the Congressional Gold Medal, the Presidential Citizens Medal, the Secretary of State Distinguished Service Medal, and the Secretary of Energy Distinguished Service Medal.
Powell, who was being treated for blood cancer, died from complications of COVID-19 on October 18, 2021.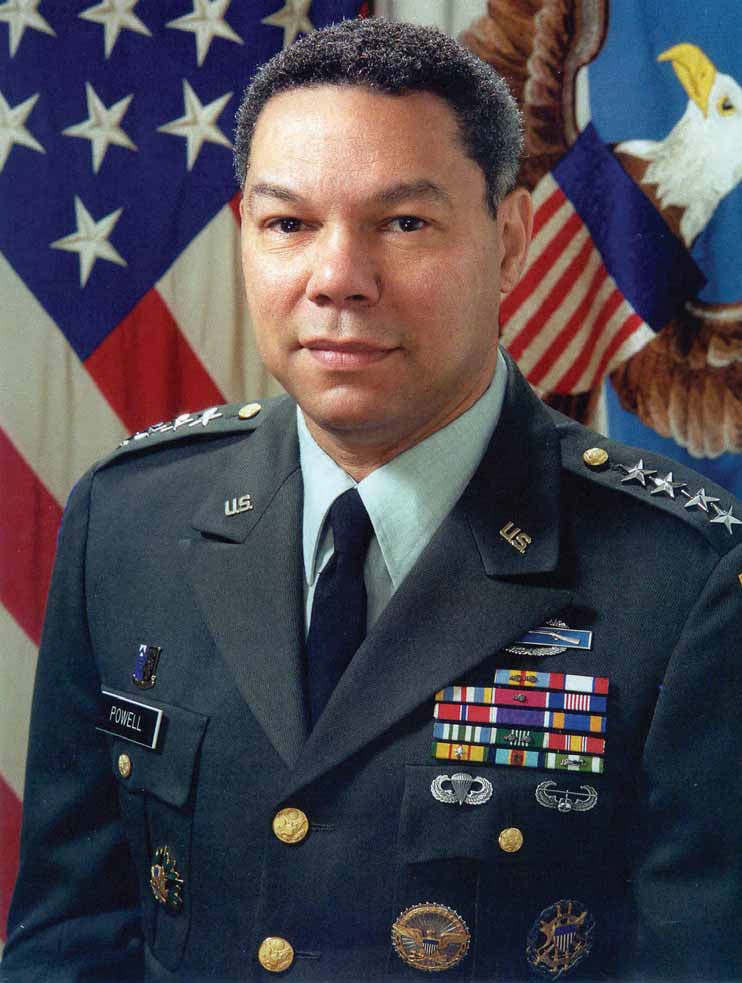 "…it was always clear that he patriotically put America foremost, serving this nation with energy and devotion for his entire adult life. He was a good man, yes, and a great public servant. The bugle call of Taps will be played with special verve and reverence, and deservedly so, for Colin Luther Powell."

– The Washington Examiner
*Sunset wherever you will be sounding Taps. Find out the time of sunset in your area here.