With 100 Nights of Taps we honor the fallen laid to rest at the Gettysburg National Cemetery. Beginning on Memorial Day and ending on Labor Day, each evening a bugler will sound taps at the cemetery in Gettysburg, PA. Taps is sounded at 7 pm.
This year we are pleased to have the participation of trumpeters from active duty military bands, from the National Symphony in Washington, Baltimore Symphony, Philadelphia Orchestra, retired military, educators, students, full time professional performers as well as the many who play for the sheer love of performing. Plus the many who honor our veterans who make sure there is a live bugler at military funerals.
The Program Opens on May 29, 2023
Information about 100 Nights of Taps can be found at the video below
Bugler Registration Is Open
100 Nights of Taps is open to buglers, cornet and trumpeters of all ages.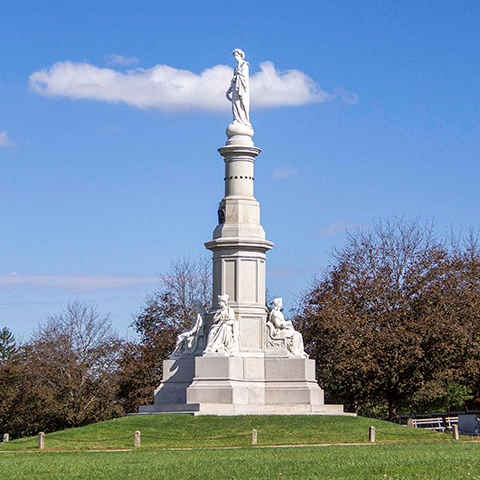 You must register to sound Taps during the event. You may pick ONLY ONE open date. When you register you are promising to attend on the date you select, at the appointed time, and sound Taps.
Detailed information including Bugler Guidelines can be found
BY VISITING THIS PAGE
Registration Is Open
We have negotiated a 20% discount at nearby hotels for buglers and family/friends. Details will be provided with registration confirmation.
If you have any questions please contact us via email at GettysburgTaps@gmail.com
100 NIGHTS OF TAPS GETTYSBURG 2023
is sponsored by
Wendy Allen, Founder and Coordinator
Jari Villanueva, Bugle Coordinator
Wendy Allen, founder 100 Nights of Taps Gettysburg
Jari Villanueva, bugler coordinator